For our services or query call us on +91 9806161974
Polycarbonate Bird Spikes BS2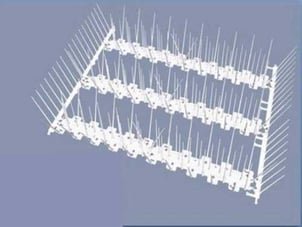 Polycarbonate Bird Spike BS2 For Ac
The bird spikes are heavy-duty 1.4 mm diameter, special grade stainless steel, cut flat at the tip to prevent injury to both installers and birds
The bird spikes are moulded into the polycarbonate base for improved durability
The bases are UV resistant polycarbonate, with regular snaplines
The bases are flexible for using on curves.
Corrosion Resistant
Protect your Home Decoration for long period
Key Features:
Made up of best quality materials
Durable in quality
Highly reliable
High strength
For our services or query call us on +91 9806161974
ARE YOU HAVING TROUBLE WITH PESTS?
Or schedule a call with an vPestfy today and get a FREE inspection for:
Contact us today, and get reply quickly!